Clover Moore's Sydney Greentopia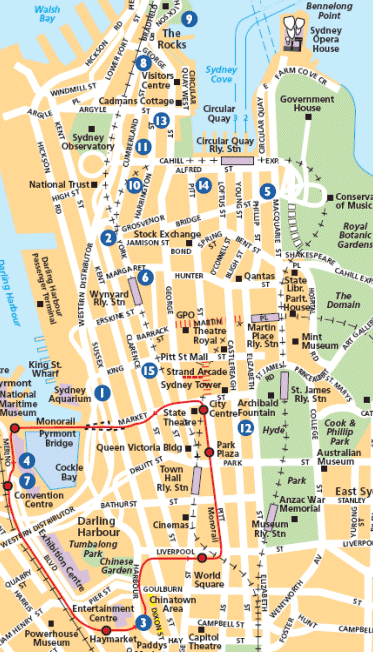 John Muscat writes on Lord Mayor Clover Moore's green regime at Sydney Town Hall for SlowSydney.com, a website about Sydney for readers.
Who owns Sydney?
5 July 2013
The city's skyscrapers are owned by a surprisingly small number of entities. Long gone are the days when commercial buildings were owned by… [more]
We're all environmentalists now
17 July 2013
Last time we saw how Sydney's CBD is now owned by a surprisingly small number of entities ... [more]
Where's my desk?
26 July 2013
On why your work station is under threat – if you still have one. For Sydneysiders, 120 Pitt Street – also known as 5 … [more]
The lure of the tram
31 July 2013
Trams continue to exert a romantic attraction for many of us. But the reality might be different. What do Sydney and Copenhagen have in … [more]
The cycle spin
21 September 2013
An assessment of the Sydney CBD's latest cycle policy. When it came to office in 2011, the O'Farrell Government was expected to end up at loggerheads … [more]
Going underground
30 October 2013
How far can you walk in Sydney's CBD without having to stop for a traffic light ... [more]
Living in the city
24 November 2013
The recent $17 million sale of an apartment facing Hyde Park points to some dramatic changes in the city ... [more]
Like to Comment?_________________________________________Home/Top
Copyright© 2013, The New City. All rights reserved.